Shopping Cart
Your Cart is Empty
There was an error with PayPal
Click here to try again
Thank you for your business!
You should be receiving an order confirmation from Paypal shortly.
Exit Shopping Cart
De sprong in jouw ontwikkeling
No one reaches the top on his or her own. We all know the saying, but nonetheless, we often still think that asking for help is a shame. Our thinking comes in between and we think we fail or show that we are not good enough when we ask for help. That little voice inside that tells us that we need to prove our worth. To whom would you need to prove you are worthy?
Isn't it so that we are all already worthy and that no one is in the position to be able to ask you to prove your worth? Of course, your boss, manager or supervisor has every right to ask you to show that you are good at your task and that you do what is asked of you, but we tend to forget that this is not the same as proving that you are a worthy person. When they tell you that you are not doing your job, this does not say anything else about you than exactly that.
It is useless even to try to prove your worth as you cannot tell the other person what to think or feel or how to perceive you. We can only show our best version of who we think we are and then it is up to the other person to do with it whatever they feel like. The other day I was in a situation with one of my colleagues in which he was offended by a question I asked him. It was a question without any negative intent so I was highly surprised by his response. I have always worked really well with him so that added to my surprise. After having asked for feedback from another colleague, I realised it had actually nothing to do with me or the way I asked the question. It had triggered something in him that is linked to his own thoughts on the subject. After asking the same question to other colleagues, I received many positive replies. It would have been a shame if I had let myself be stopped by his response.
So how does this relate to asking for help and being successful? When we no longer look at how other people perceive us and feel free to be ourselves and ask for help, the route to our desired path will be more visible. It does not necessarily make it easier, but we will be less distracted by obstructions we expect to be there but are only designed by us.
If you would like to be coached in this, feel free to contact me.
In starting any kind of enterprise, you hope to find people who resonate with you and would like to hear more about your plans and perhaps even be a part of them. You naturally try to create a community around you of like-minded people. In this first phase, you are often still working really hard on getting all the prerequisites in order and in your mind, you might already fill in how other people see you and your actions/business.
This pitfall is a very common one and we all fall for it at one time or another; we think we know what other people want/expect/think/need. And in that presumption, we often forget to ask people for the answer. You might be surprised by some of the answers.
Especially when you start completely fresh or take a completely different turn which people might not expect of you, it may be quite scary to show yourself, to show your work, talk about your visions and ideas. But you never know who you might inspire or help. That is the beauty of this, it could even be a contact of a contact, you never know.
So how do you do that, creating a community? Show yourself, show your work, be out in the open, dare to challenge, dare to make mistakes, and most importantly; dare to be real!
Of course, you do not always feel up to it. It does not matter what you have set your mind on doing, it can seem as high as a mountain to climb. Every single person has had moments in which they delayed their actions up to a point that the action to be taken seemed to large to overcome. This could be as small as a phonecall or opening the mail. In our minds, we make it count a lot heavier than it actually does. 
The funny thing is, whether you do it or not, that does not even matter. All the weight put on it, is put there by you. You are the only person to be able to change your perspective on a situation or do something about it. This is not meant as a therapeutic advice, but very practical indeed. 
People very often have the idea that I do not procrastinate at all, that I set my goals and live by them. I have small to-do-lists laying around and love ticking off what I have finished. This does not mean that this is the remedy for me. Some of the things on the list grow taller and taller the longer they have been on the list. Some items I just remove after some time as I do not see it happening anymore. And still I am proud to say that I get most things done, and even relatively on time. Is that due to my checklists? No, it is more due to an attitude that I adopted a long time ago.
I wanted to be good in everything, preferrably the best, and in order to reach that goal, I made sure that I worked effectively and timely. Reaching goals and deadlines well on time was a goal in itself. This resulted in a habit that I still profit from. But when people ask me where my drive comes from, it is no longer from that childhood wish to reach perfection. Perfection is an illusion, nothing more. Reaching goals still fills me with a sense of completion, but I have also experienced repeatedly that the opposite does not work. 
So how do I do it? By diminishing the task at hand. Not the importance of the task, but the portions of it. Usually we tend to set a huge goal e.g. going to the gym three days a week (when you're a couch potato) or improving the culture of your company. Then where do you start? This seems impossible. When you take small steps like first talking to your employees to see what they think the culture of the company is, the goal is within reach again. Small actions take less courage, but count just as much. Even five minutes a day can make a difference.
Recently, I joined a coaching challenge to post at least one message a day. Per message you receive a point, per share 0.2. Today was extremely busy and loud. The neighbours are renovating and there was constant noise, impossible to work in. Still, I had set my mind to writing at least one post per day. That I had already earned six points, was not of importance. With this, I can proudly say that I have managed to write my post for the day even though I was absolutely not feeling up to it. 
I am quite a fan of SPOCs and MOOCs, but the concept is still quite unknown and someone asked me to write a piece on this. What is the difference between a SPOC and a MOOC? And how is this different from e.g. e-learning? What makes them so interesting and good? And why am I such a fan?
MOOC stands for Massive Open Online Course and SPOC for Small Private Online Course. A MOOC is freely available to everyone without any admission fees. At times, the provider may ask for a certificate fee, but this is usually optional. A SPOC is less freely available and often times an admission fee is requested. SPOCs and MOOCs both can be offered by companies, organisations and institutions alike. The most important aspect of these concepts is the social learning.
The difference between a SPOC/MOOC and e-learning can mostly be found in the social aspect of the environment. Within e-learning, all the information is provided and the participant goes through the programme, at times at their own pace, at times at a prescribed pace, but usually individually. With a MOOC/SPOC, it is very important that it is only open for a set period of time as the most important element of it is the interaction with the other participants. You do not merely participate to gain knowledge, it is just as important to share your knowledge with your peers. The goal is to be highly interactive. With this in mind, it is important that the environment is also adjusted to that goal (i.e. open, challenging questions, short texts, stimulating clips).
In my blog for Next Learning Valley, I provide tips on how to construct a MOOC/SPOC in such a way that participants gain most from it, but will also be interested in coming back for more information. Nowadays, people are less willing to pay for things they do not see the value of, but when the value is established, they are willing to pay for that. There is so much knowledge and information freely available, it is the expertise people are looking for.
I am a huge fan of SPOCs and MOOCs as I believe that this concept can be of great support to a new construct of education. It is old-fashioned to sit in classrooms all day. Even in secondary and primary schools, this is no longer a given. With the growing shortages in employees, employers need them on the floor as much as possible. Information is freely available, but we need to learn from each other and in interaction as well. The world is one big learning community and everything you wish to learn can be found, provided by professionals who know what they are talking about.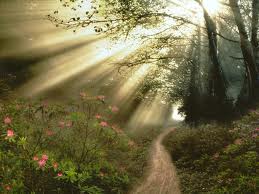 Every now and then, everyone can use some coaching. Whereas some people need coaching because they are stuck, others need it to grow to a different level or gain different insights. When I started dating my boyfriend, who is a life coach, I did not want to be coached. Even though I had been experiencing some complications in the work setting for some years, this was not something I needed a coach for. To me, a coach resembled a therapist, and my problems were definitely not serious enough for therapy.
Then, last year I was offered an opportunity at work in which I could indicate what I needed to progress further towards my goal. I chose to ask for a coach. By now, we have had some conversations and I now see the benefits of having a coach. A coach is no therapist, a coach is more like a speaking partner when you need to regain overview, or get a small nudge in the back. In the meantime, I have read coaching books, spoken to coaches, watched podcasts and webinars, been a member of coaching groups, and much more. There are all types of coaches, even coaches who coach coaches, and it is not restricted to a certain person or problem either.
I now see that having a coach is no shame. In a way, I have been coaching my students, pupils, friends and colleagues for years. With my educational agency, I also hope to help, train and coach individuals and companies who are open to my help. Whether it concerns an individual needing help in choosing the right educational path, a company setting up an educational department or a school wishing for a critical look at their system, I would love to search for the solution together.
/