Shopping Cart
Your Cart is Empty
There was an error with PayPal
Click here to try again
Thank you for your business!
You should be receiving an order confirmation from Paypal shortly.
Exit Shopping Cart
De sprong in jouw ontwikkeling
| | |
| --- | --- |
| Posted on June 9, 2020 at 3:25 PM | |
Vorige week heb ik een nieuwe baan geaccepteerd waardoor ik mijn oude diploma's en certificaten weer op moest duiken voor de dossiervorming. In principe geen enkel punt want die liggen allemaal netjes op een stapel in de kast. Het valt me dan wel op, als ik alles zo doorblader wat ik in 13 jaar verzameld heb, dat de visie op onderwijs niet vreselijk veranderd is. Keer op keer proberen we dezelfde ideeen in een ander jasje te hijsen en geven het dan een blitse naam met nog flitsendere bijpassende trainingen. Dit is absoluut niet cynisch bedoeld, wel realistisch. 
Toen ineens stonden we voor de situatie dat praktisch alle leerkrachten en docenten in het diepe gegooid werden en terug moesten vallen op hun basistechnieken, juist daar waar de vernieuwing ons opgedrongen leek te worden. Het digitale tijdperk kwam plotseling heel hard in ons gezichtsveld. Onderwijsmensen van allerlei leeftijdscategorieen en achtergronden stonden te kijken hoe ze deze nieuwe media in moesten gaan zetten. In dit geval was het namelijk niet een mooi uitgewerkt en vooropgezet onderwijsplan, ineens moest alles ad hoc anders. De methodes en trainingen schoten als paddestoelen uit de grond. Scholen probeerden zo goed en kwaad als het kan iets te maken van deze situatie; groepslessen, individueel aan de slag of 'blended learning'. Er zullen hele vergaderingen gevoerd zijn hoe dit het beste in te vullen, maar veelal was het ook gewoon de leraar alleen thuis proberend er iets van te maken met de kennis die hij heeft. En dan komen we weer uit bij de basis...
Er is niets mis mee om goede ideeen te behouden en af en toe bij te vijzelen. Een goede, ervaren docent zal heel goed in staat zijn aan te voelen wat de groep of individuele leerling op dat moment nodig heeft. Die docent zal in de loop der jaren zijn arsenaal zo uitgebreid hebben dat hij kan schakelen tussen vaardigheden en opdrachten. De onervaren docent, die zal vooral zoekende zijn naar wat er nodig is om nu iedereen te zien en bedienen. Laten we vooral oog hebben voor die docenten (ervaren en minder ervaren) die dat stukje extra ondersteuning kunnen gebruiken. Niet met nog meer vernieuwingen, maar door te doen waar zij goed in zijn.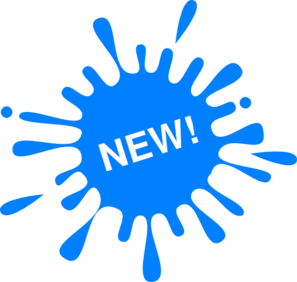 Categories: Nederlands
/